Story highlights
After criticism, Obama administration is implementing a new hostage policy
Bergen: Key test will be whether it works in practice to free U.S. couple captured by Taliban
Peter Bergen is CNN's national security analyst, a vice president at New America and a professor of practice at Arizona State University. He is the author of "Manhunt: The Ten-Year Search for bin Laden — From 9/11 to Abbottabad."
(CNN)The past year has been a dismal one for American hostages held overseas.
Consider the Americans who have died in captivity. Journalists James Foley and Steve Sotloff were murdered by ISIS, as were the aid workers Peter Kassig and Kayla Mueller (ISIS claimed she was killed in a Jordanian airstrike while she was imprisoned).
Journalist Luke Somers, who was being held by al Qaeda in Yemen, died at the hands of his captors during an attempted rescue mission by U.S. Navy SEALs.
Aid worker Warren Weinstein, who was being held by al Qaeda in Pakistan, was inadvertently killed by a CIA drone strike in January.
The families whose loved ones had been taken by ISIS, al Qaeda and the Taliban have been vocal about their criticisms of Obama administration policies. And now the administration is taking action to try to improve the situation.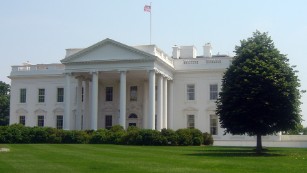 W.H.: Hostage policy change will benefit families 01:33
PLAY VIDEO
The key problems these families have pointed to are a lack of communication by the U.S. government about the fate of their loved ones and a lack of coordination within the multiple agencies in the government about how best to free them.
Responding to these criticisms and following a seven-month review of hostage policies, on Wednesday the Obama administration reconfigured in significant ways how it will respond to U.S. hostages and their families:
–A Hostage Recovery Fusion Cell will coordinate all of the U.S. government's response. Located at the FBI, it will be directed by a senior FBI official, but will have representatives from other key US agencies such as the State Department and the Pentagon. This will be a 24/7 operation and is modeled on Joint Terrorism Task Forces where officials from many agencies come together to work on a common set of problems.
–A "family engagement coordinator" will be the single point of contact for the families of hostages.
–A senior U.S. diplomat will be appointed to be the presidential envoy for hostage affairs at the State Department and will be responsible for the diplomatic component of any hostage negotiation.
–An intelligence official will be appointed who will be able to declassify information about the hostages so that it can be given to the hostage's family. A big problem in the past has been the fact that the families were not "cleared" to receive the intelligence, often classified, about what was happening to their family members who had been taken hostage.
–Hostage families had in the past been threatened with prosecution if they paid ransom to terrorist organizations. They will no longer need to fear this outcome, as the U.S. government will not prosecute them if they communicate directly with the hostage takers and offer ransom payments.
–As per longstanding policy, the U.S. government won't pay any ransom itself, nor will it alter its "no concessions" policy. (This is predicated on the seemingly reasonable view that the U.S. government should not pay ransoms, as they will encourage hostages-taking. In fact, there is no empirical evidence for the claim that the United States' policy of not paying for the release of its hostages–unlike certain Europe governments–makes Americans any safer in hostile areas overseas.)
It's one thing to develop new procedures and appoint officials to new positions. But it's another to successfully lead parts of the federal bureaucracy to achieve desired goals, such as the release of hostages. It will, of course, be crucial for those heading the new structures to focus intently on finding ways to free those being held overseas.
There is a good test for how well the new hostage policies and measures are performing. Caitlin Coleman of Pennsylvania and her husband, Canadian Joshua Boyle, were captured by the Taliban in 2012 when they were traveling on a trip through Afghanistan. Coleman was pregnant when she was kidnapped and is believed to have had a child in captivity.
A senior American official told me the Haqqani Network is holding them. While ISIS is an apocalyptic death cult with no ties to any of the world's governments, the Haqqanis are more of a criminal enterprise, which maintains links to elements of Pakistan's military intelligence service, ISI.
This is potentially good news for negotiators because a serious negotiation for Coleman and Boyle's release is at least conceivably feasible through ISI and the Pakistani government has both the stick (the threat of intensified military action in Haqqani-held territory) and the carrot (the release of Haqqani prisoners) that it might be able to deploy to seek their release.
If Coleman and Boyle remain in captivity a year or so from now, that would likely indicate that the new hostage policies are mostly old wine in a new bottle.