December 27, 2009 2:05 p.m. EST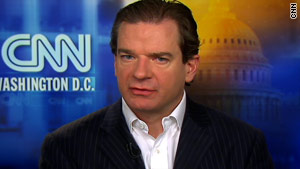 CNN Security Analyst Peter Bergen draws connections between an attempt on a Saudi official's life and the recent U.S. terror attempt.
STORY HIGHLIGHTS
PETN is a plastic explosive that is not picked up by metal detectors
Explosive was used in August attempt to kill Saudi deputy minister of interior
Umar Farouk Abdulmutallab allegedly tried to use PETN to bring down Northwest flight
Counterterrorism official: After attack on prince, al Qaeda "encouraged" to try PETN
(CNN)
-- On August 28, the Saudi Arabian deputy minister of interior, Prince Mohammed bin Nayef, survived a bombing attack launched by an al Qaeda cell based in Yemen, Saudi Arabia's southern neighbor. Abdullah Hassan al Asiri, the would-be assassin, a Saudi who had fled to Yemen, posed as a militant willing to surrender personally to Prince Nayef. Because he leads Saudi Arabia's counterterrorism affords against al Qaeda, the prince is a key target for the terrorist group. Al Asiri concealed the bomb, made of PETN, in his underwear, according to the official Saudi investigation. PETN is a plastic explosive that is not picked up by metal detectors -- through which the would-be assassin had to pass before he was allowed to meet with the prince.
Saudi
officials believe that the prince's assailant exploded the 100-gram device using a detonator with a chemical fuse, which would also not be detected by a metal detector. When the bomb went off in Prince Nayef's Jeddah home it killed the assassin, but the prince survived the attack, sustaining only minor injuries. Similarly, Umar Farouk Abdulmutallab allegedly attempted to bring down Northwest Airlines flight 253 using a PETN bomb that was not discovered by metal detectors. A federal security bulletin obtained by CNN said Abdulmutallab claimed to investigators that the explosive device used Friday "was acquired in Yemen along with instructions as to when it should be used." A senior U.S. counterterrorism official says it is "rare" for PETN to be used in a terrorist attack. The method of concealment, the use of PETN and the origin of the bomb -- Yemen -- make the Prince Nayef assassination attempt and the Northwest plot an almost perfect match. "I believe that, after the attack on the prince, the fear of using similar techniques against airplanes, which was discussed openly in the media, has encouraged al Qaeda cells to try it," a Saudi counterterrorism official said,
PETN was also used by Richard Reid, an al Qaeda recruit known as the shoe bomber. He concealed a bomb made of PETN in his sneakers when he tried to bring down an American Airlines flight flying from Paris, France, to Miami, Florida, almost exactly eight years ago during the busy holiday travel season.